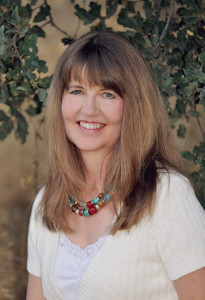 Clients often walk away with a greater awareness of their own strength after meeting with Lois. She is an attentive, thoughtful listener who genuinely cares about her clients. She aspires to help those who come through her office to develop a more accurate view of who they are and increase their awareness of personal resources, internal and external. Problems, though initially heavy, can prod the curious toward discovering more effective ways of thinking that lead to greater success. Additionally, they can jumpstart increased capacity for personal growth and character.
Mrs. Griffith looks inside and outside of the box for thinking strategies that work. Many clients comment during a session, "I hadn't thought of it that way," or," I never saw it quite like that, but it makes sense!" So often a person can become stuck in one limiting perspective and once that pops, new possibilities present themselves.
The client will have opportunity to learn how to:
•work with the design of their brain for greater efficiency and satisfaction in relationship to themselves and others.
•explore patterns of thinking leading toward increased contentment.
Recently, Lois moved Heart Strength Coaching into common office quarters at 1040 E. Herndon, Suite 104 in Fresno (near First & Herndon), with other Clear Thinking Counseling Alliance counselors and life coaches. This allows for energizing and beneficial collaboration as well as increased counseling, coaching, and class options available for clients and their families.
She offers neurofeedback through BrainPaint, a program designed with brain wave training to teach the brain to work at its fullest capacity to switch gears as needed for the task at hand.
Lois, licensed as a Marriage and Family Therapist in March, 2010, has been counseling since 2005. She graduated with a Master of Science in Counseling from California State University, Fresno in June, 2007 and attained her Bachelor of Arts in Psychology from Fresno Pacific University in December 2004.
12 special education students. She also partnered with Family Forces of Mental Health Systems at the Naval Air Station in Lemoore working with K5 students and families. Previous to this, she worked for six years facilitating Batterer's Intervention Classes, Parenting Classes, and counseling families and individuals at The Aesthetic View Institute. She also taught two years at Fresno City Community College, worked at Community Behavior Health Center, an acute care mental health facility, raised four children, worked in many youth counseling positions, was administrator of a private school for 16 years, and has been married for 39 years.
She enjoys people, learning, growing, thinking, and helping people be free of:
Depression
Domestic Violence
Sexual abuse
Anxiety
Dissociative Identity Disorder
Grief
Relationship Difficulties
Betrayal